Storm Talents
Edit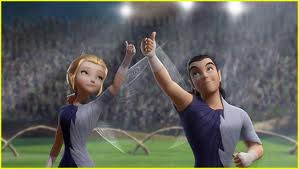 Storm-talent fairies appear to be the meteorologists of Pixie Hollow. They use kites on breezy days to ascertain information about the weather, which they put down in notebooks using a variety of nature-related symbols.The storm-talents set up a place at the far end of the field where some weather-talents made charts and graphs, about the direction and speed of the wind. Storm-talents can also have a temper at times.
Representative:
Edit
Asistant Representative:
Edit
Ad blocker interference detected!
Wikia is a free-to-use site that makes money from advertising. We have a modified experience for viewers using ad blockers

Wikia is not accessible if you've made further modifications. Remove the custom ad blocker rule(s) and the page will load as expected.